Xiaomi always brings in something exciting to the news, and this time is the Kindle like an e-reader. The Chinese electronics maker has lots of different products varying from smart air filters to smartphones. From the past few months, many users were asking that how they can miss Kindle-like e-reader in their brochure. Today, Xiaomi Senior Product Director, Li Chuangqi positively replied to a similar query and responded regarding the development of e-reader, but did not confirm it.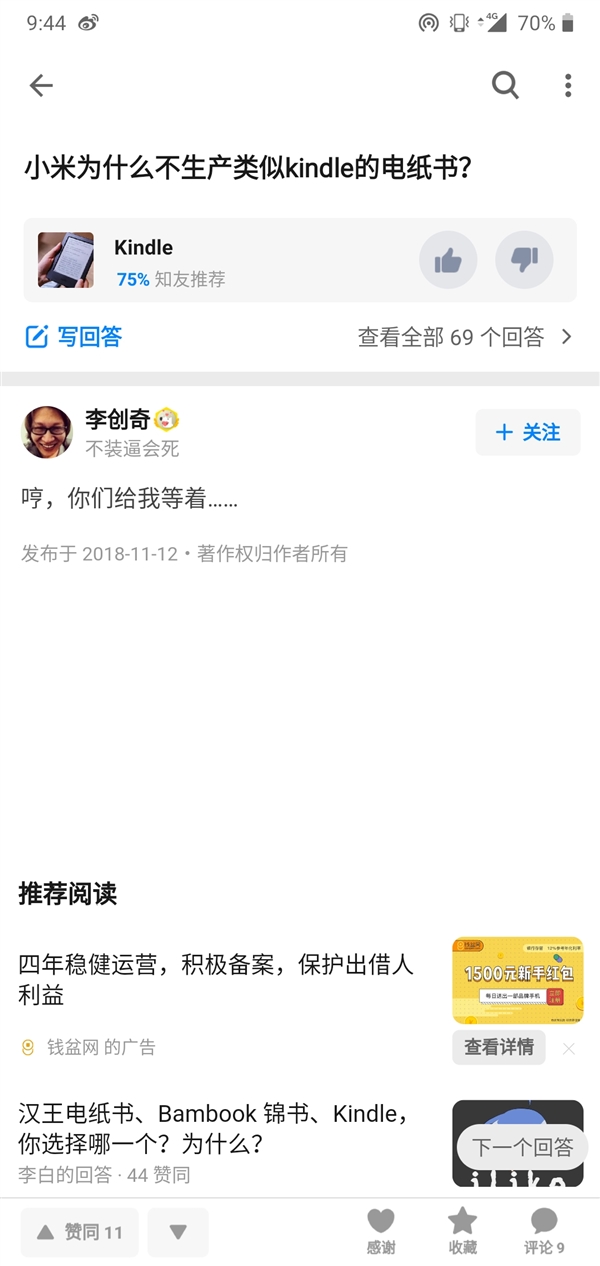 Well, the answer can have different meanings, but it is conveying something positive about the e-readers. On the other hand, Mi Engineers on the forum said that Xiaomi completed a prototype of the device in the year 2017, but at that time the focus of the company was something else. The Chinese manufacturing company was focusing on smart home products at that time. Due to its small audience and less monetary profit and other benefits, Xiaomi didn't pour in much efforts.
Now it is a good time to expand their reach to more business-oriented users. Xiaomi should rethink about the idea of Kindle-like an e-reader. Xiaomi should take an insight into the needs of the market and nurture their plans of expansion via different product catalogs.
Well, Xiaomi is one of the biggest company around the Globe which is creating every different kind of product with a smartness in it. They have created bulbs, shoes, air purifiers, lamps, toothbrushes and many never-ending lists of products. In the last couple of years, the company has strengthened its sale and marketing network around the world.
Well, the latest insights from internal people have made it clear that Xiaomi has not entirely discarded the idea of developing e-readers, they are waiting for the right time. We expect, Xiaomi to rethink the concept and cater the users with a much-demanded e-reader.